How to make HTML codes for Profiles, Comments, Blogs, and Web Pages.
Step 1 Create! In the big white box.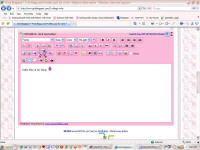 Click the

or

icons to add graphics, there are tons of pictures here to use!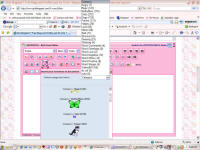 Click the

icon to upload a picture
There are a lot of options on the editor. Go ahead and check them out!
Step 2 Make sure your in HTML mode Click icon

to convert BBCode to Text/HTML or Text/HTML to BBCode
When in Text Mode Check the HTML box to get your code and then paste it where ever you need to use the code, like your My Page or Profile.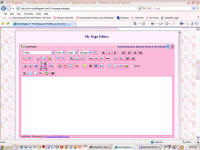 If you have BBC codes you wish to change into HTML codes you can paste them in, just make sure you are in BBC mode first! Then switch to text mode. Then check the little box next to html.